The Best Body Shimmers For Dark Skin That'll Take Your Glow Up To A Whole New Level For Summer 2019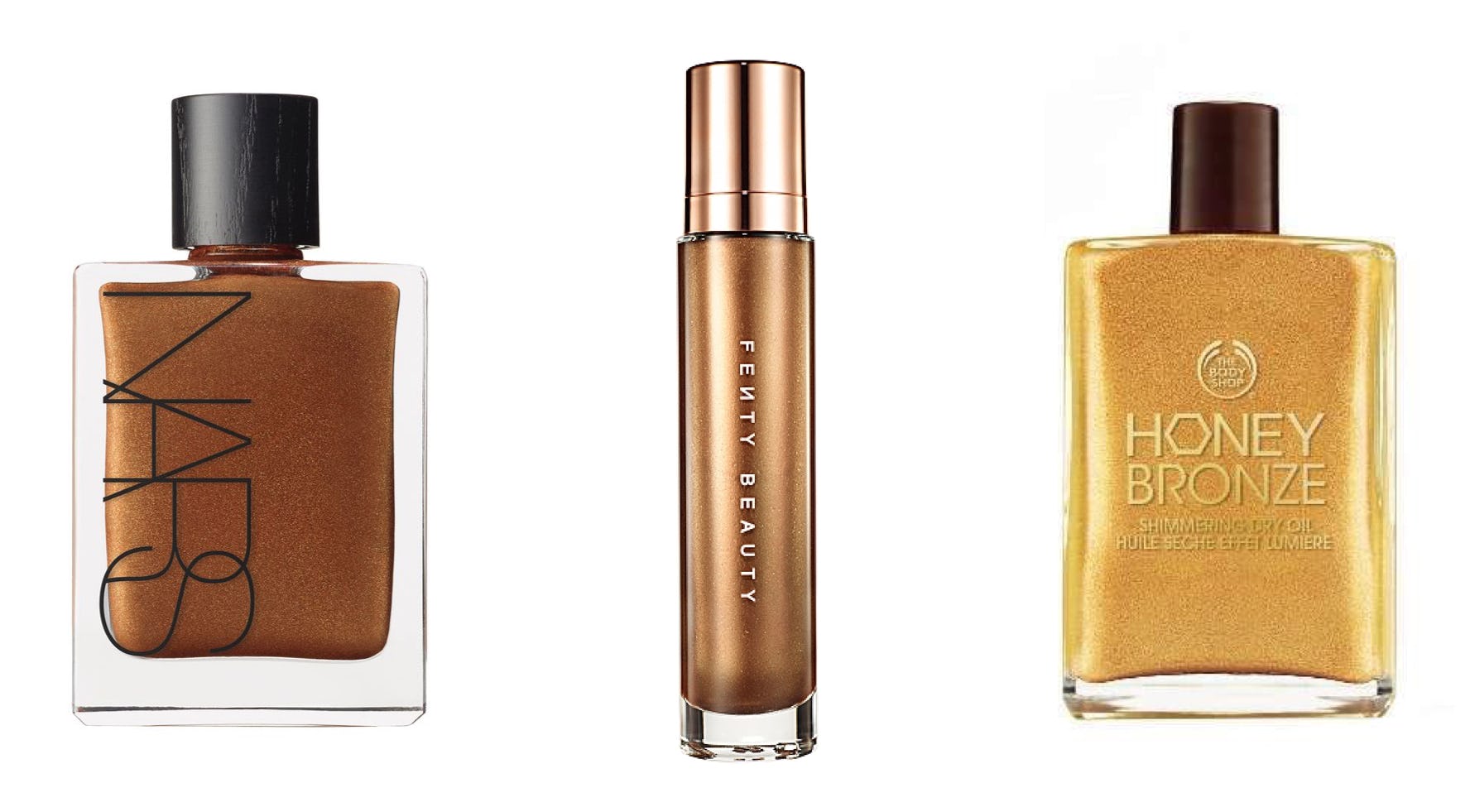 As the summer draws ever closer, having that glow is essential.
Whether you prefer a golden glow or more of a bronze hue, nothing
says summer like radiant skin. Body shimmers do everything to help
you achieve that summer glow and can really make you look red
carpet ready or like you've just hopped off the jet from you latest
Ibiza or St Tropez trip. But too much body shimmer can give you
less of a glow and more like Strictly's coveted glitterball. Not
ideal. But what are the
best body shimmers for dark skin?
For those of us with dark skin, while other take drastic
measures to achieve the look, we are lucky enough to have a yearly
glow. While our melanin might be poppin' all year round, a little
bit of body shimmer helps to bring out the golden tones in our
skin.
Although body shimmers seem to be all the rage now, they've been
around for a pretty long time, and there are some truly excellent
products available on the high street. The shimmers below range in
price, but there are definitely options that won't break the bank
in there. Keep reading for my pick of the best 5 body shimmers for
dark skin.
Fenty Beauty Body Lava Body Luminizer – Brown Sugar
This product might seem a little pricey but for the glow it
delivers it is so justified. For those with dark skin, this will
become your new best friend.This is a bronze tone that will give
you a gorgeous shimmer to bring out your melanin. Thank goodness
for Rihanna, you glow girl.
Harvey Nichols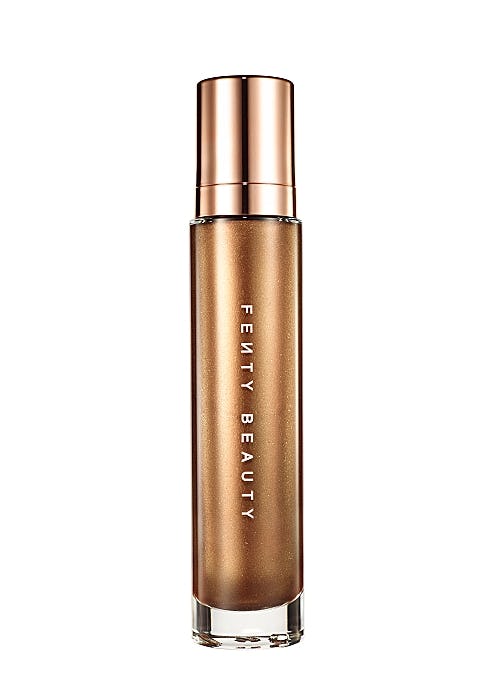 Honey Bronze Shimmering Dry Oil
Luckily for us The Body Shop have a product very similar to
Fenty Beauty's body lava, but this one has been around a lot
longer. This is more of a golden shimmer but really keeps your skin
looking sun kissed. The Body Shop have now expanded the Honey
Bronze range and have brought out a number of body shimmer products
including a highlighter dome and a bronzing BB cream.
The Body Shop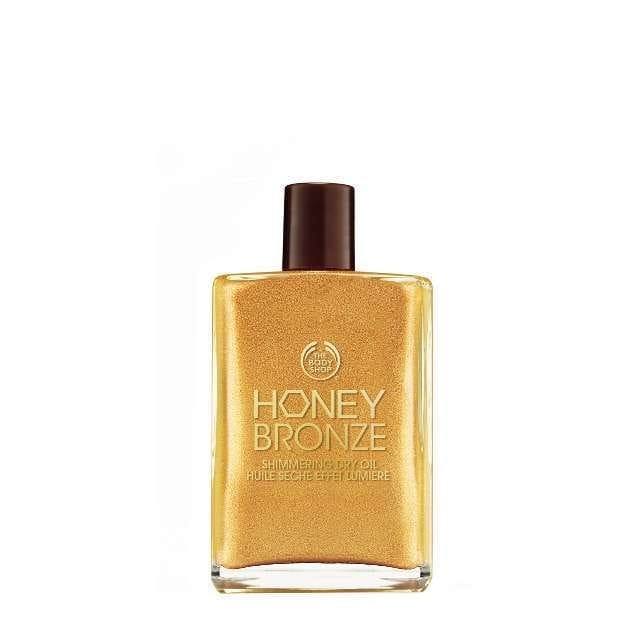 Charlotte Tilbury Super Model Body Highlighter
Charlotte Tilbury is the queen of the glow and this product
has not let us down. Although it looks a little pale, this is one
of those amazing products that really does suit a whole range of
skin tones. This formula is hydrating for your skin and will
honestly leave you looking like a supermodel with that glow. What's
not to like?
Cult Beauty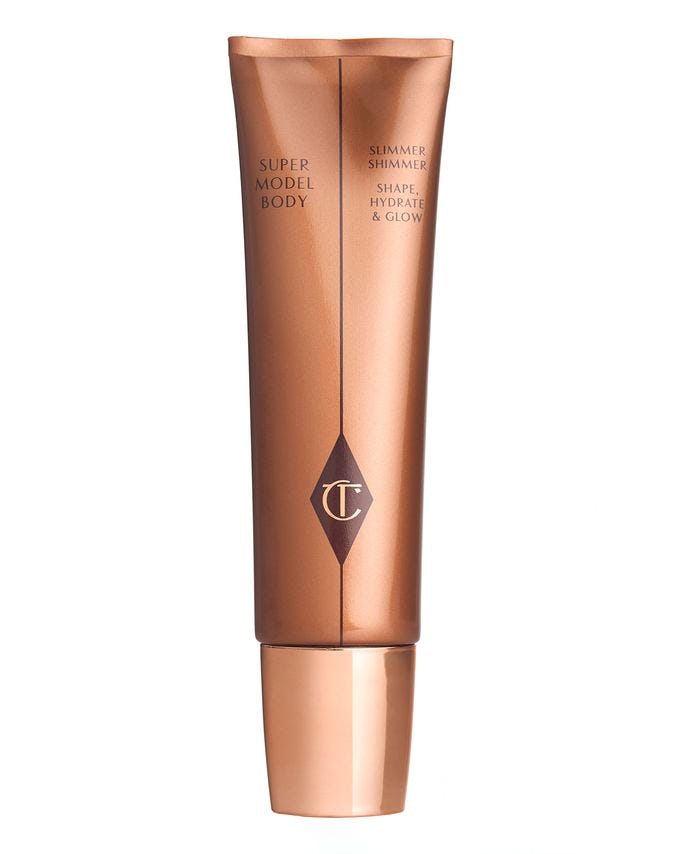 NARS Monoi Body Oil
This would not be a definitive list of the best body shimmers
for dark skin without the mention of NARS Monoi oil because this is
the best. This oil has so many hydrating purposes and also makes
you look like the ultimate bronzed goddess. This is the perfect
shade of bronze to compliment deep and rich brown skin tones. A
must have.
Cult Beauty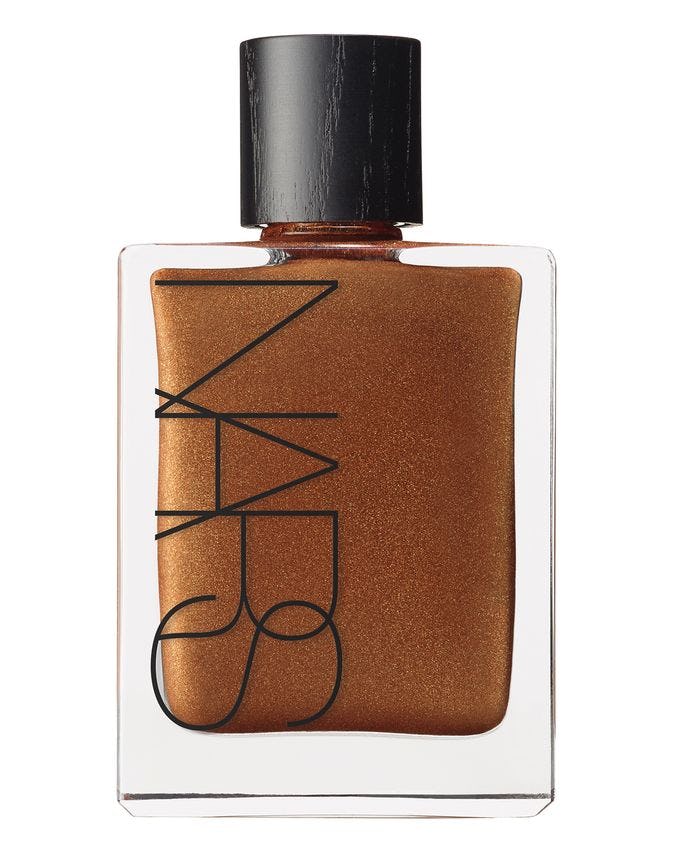 MAC Strobe Body Lotion
This product is modelled on MAC's classic strobe highlighter
which works a treat. MAC have always been one of the most inclusive
makeup brands; way ahead of anyone else, they gave us a huge range
of tones. This strobe lotion is more of a pearly colour, it gives a
subtle sheen and nothing too overpowering but makes you glow. It
hydrates your skin and makes it look radiant.
MAC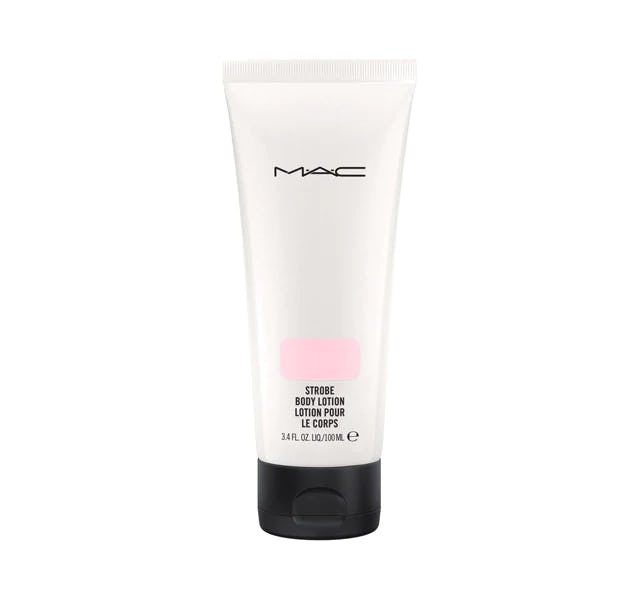 Source: FS – All – Entertainment – News 2
The Best Body Shimmers For Dark Skin That'll Take Your Glow Up To A Whole New Level For Summer 2019